Winter Solstice this year is December 21, which is the astronomical first day of Winter 2017 in the Northern Hemisphere.  While this begins the coldest season of the year, it is important not to wait for the last minute to prepare our homes for snow, ice and general cold weather.  This preparation also applies to large as well as small businesses.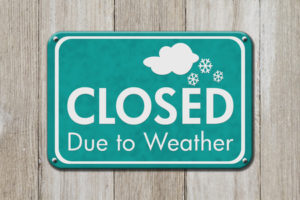 When considering winter preparation, a more significant date than Winter Solstice may be November 20th, which is the average date of first measurable snowfall in Columbus, Ohio, as recorded by the National Weather Service.  Don't find your business closed due to the weather, when planning ahead could keep your employees, and your customers safe, while keeping your business open.
Columbus, Ohio Snow Plowing and Snow Removal
As a Columbus, Ohio snow plowing and snow removal service, it is typical to experience an onslaught of calls from business owners and property managers during, after, or immediately following the weather reports for the first snowfall of the season.  We are happy to take your calls, and our Columbus, Ohio snow plowing and snow removal service works diligently to help these businesses impacted by the weather. Of course, we do recommend that you contract with us in advance to secure priority placement on our snow removal schedule.
Feel free to complete our Snow Removal Quote Request form or contact us for an estimate at (614) 595-6642
Sources:
National Weather Service – Earliest Snowfall Climatology